Prime Patio & Landscape is the passion project of Matt Griffin. Since 1999, it has grown from a one-man landscaping maintenance business, into a multi-million dollar enterprise, specializing in landscape and hardscape design, landscape lighting, irrigation and drainage, mosquito systems, installation, and maintenance. Prime is dedicated to designing and building custom at-home sanctuaries in the greater Houston area and throughout the nation. 
Prime Patio & Landscape provides the highest quality products, customer service and maintenance to all of its clients, no matter how large or small the project. We are family owned and operated, ensuring the highest degree of integrity and attention to client relationships. Your finished project serves as our business card, so we always want to make sure you are completely satisfied, to the last detail. 
We believe the highest value of business is the development of the community and promotion of authenticity, not simply the generation of wealth. We aim to advance that goal by taking the common and generic and transforming it into something unique and inspiring.
We provide exceptional, eco-friendly, landscape and hardscape design-build services, landscaping lighting, irrigation and drainage, and mosquito system installation, and landscape maintenance services.
Integrity
We believe doing things the right way, every time, without compromise, is the only way business should be done. We are passionate about delivering what we promise to every client or making it right in the rare occasion when we can't.
Professionalism
We believe our mission can only be achieved when we show up every day with passion, vision, and a readiness to give a full effort. From the quality of our installations to the cleanliness of our jobsites, to the respectfulness of our team, we are committed daily to holding ourselves to the highest standards and leaving the jobsite proud of what we've accomplished.
Education
We believe the best way to deliver the best product is to have the best information. We are committed to being a learning organization, continually striving to stay on the cutting edge of our industry, while also pursuing opportunities to teach and equip our peers and clients.
Relationships
Our greatest satisfaction comes when the relationships we build are as enduring as our installations. We are passionate about nurturing and pursuing healthy, lasting, and authentic relationships, whether it be with our team members, our clients, our vendors, or our local delivery person.
Tastefully designed. Low-maintenance. Head-turning.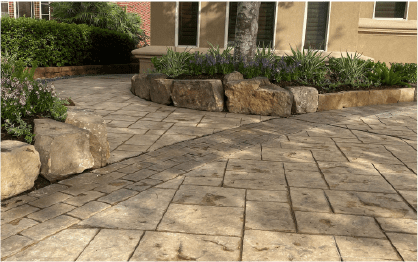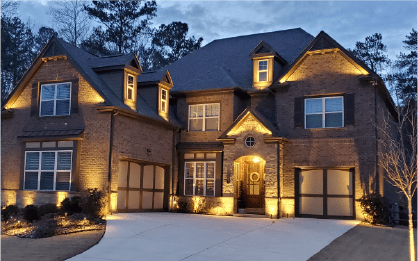 Installation & Maintenance

"I've had various landscape companies do work over the last thirty years. This is the only time where I have been impressed from start to finish. Not just impressed, but incredibly impressed. A major transformation at a reasonable price but with an incredible amount of knowledge and experience behind it. I couldn't recommend Prime Patio & Landscape more."
"I just did business with Matt and his crew at Prime Patio & Landscape for the first time. I was very I'm pressed by the overall professionalism of Matt, who came to the initial consultation, and then supervised and participated in the extensive work that we had done on our irrigation system. They also took care of an additional, unexpected major issue that came up during the job as the result of another company's shortcut. We have several other Landscaping projects that we will be doing at the house and will definitely be calling on Prime Patio & Landscape. Top notch!"