We are honored to have made the cover and feature article for one of the industry's leading periodicals. We worked tirelessly on this project to completely transform this property. This is just one example of what we do on a daily basis. We're thankful for Hardscape Magazine and their recognition of our hard work.
Prime Patio & Landscape is committed to providing the highest level of service and the highest quality of products available. We're proud to offer complete Installation & Maintenance, Landscape Design, Hardscaping Design, Landscape Lighting, Irrigation & Drainage, Mosquito Systems, and eco-friendly products for all of your residential and commercial needs including patios, outdoor kitchens and more.
Prime Patio & Landscape specialists have the expertise and knowledge required to design and build your dream project. We maintain a professionally trained staff, with state-of-the-art lawn care equipment, to ensure the highest level of customer satisfaction for all of our clients.
Prime Patio & Landscape is located in the Greater Houston area, but our projects take us all over the nation, from Southern California to Key West, Florida.

I have had Matt and his crew from Prime Patio & Landscape to my residence on three separate occasions for different projects. The jobs performed have been done in a professional manner and always look great. The first job that I had done was a massive redo of my backyard. Completely stripped the old grass and weeds and laid new sod. One entire side of my house was laid in landscaped gravel and pavers as well as installing a drain system that runs 120 feet all the way to the street. They also encased a 40 foot flower bed with mulch and Juniper trees. IT LOOKS AMAZING! Thanks to Matt and his crew. I won't use anyone else!
"I was very impressed by the overall professionalism of Matt, who came to the initial consultation, and then supervised and participated in the extensive work that we had done on our irrigation system. They also took care of an additional, unexpected major issue that came up during the job as the result of another company's shortcut. We have several other Landscaping projects that we will be doing at the house and will definitely be calling on Prime Patio & Landscape. Top notch!"
"I've had various landscape companies do work over the last thirty years. This is the only time where I have been impressed from start to finish. Not just impressed, but incredibly impressed. A major transformation at a reasonable price but with an incredible amount of knowledge and experience behind it. I couldn't recommend Prime Patio & Landscape more."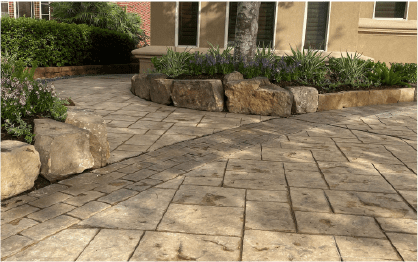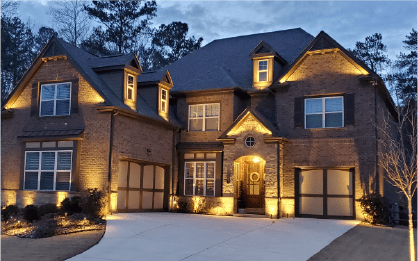 Installation & Maintenance
Tastefully designed. Low-maintenance. Head-turning.