Prime Patio & Landscape boasts the latest in hardscaping technology, adding a sensual-visual element to your home and greater convenience to your outdoor space. From design, to products, to installation, we are passionate about making your home's first impression a memorable one.
Prime empowers you. Now is the time to discover and construct the outdoor gourmet kitchen of your dreams. We offer the ultimate in outdoor kitchen design: custom built-in grilling islands, granite edge detail, stone/faux stone detail, built-in seating walls, high-quality stainless steel components, weather-tight cabinets, outdoor bars and beverage centers, refrigerators and freezers, modular fireplaces faced with stone, fire pits, arbors, pergolas, ceiling fans and so much more. Prime Lawn's outdoor kitchen experts can produce an original outdoor space for you that offers the same ease and functionality of most household kitchens…it's an extension of your outdoor living space. Because of Prime's high quality and novel kitchen design, it's no longer just a patio – it's an outdoor cooking and entertaining experience! It's outdoor kitchen innovation at its Prime.
Using the right pavers, concrete and stone, can add texture and strength to your home, not to mention increase your property value by 10 percent! Interlocking concrete pavers are very durable in extreme weather conditions and often come with a lifetime warranty. And because pavers are individual units or "bricks," the natural joints between each paver will give with pressure, expansion and contraction, eliminating the cracking inherent to conventional asphalt and concrete pavement. Prime Lawn's experienced paver installers can create a variety of laying patterns, further expanding your customization possibilities.
Cobblestones provide a mystical "Old World" feel to your pathway and are lower maintenance too. Clay bricks enhance the unexpected treasures of your landscape with classic shades of red and brown. Ordinary concrete brings functionality and durability to any environment. Gravel and natural pathways are less expensive and showcase the artistry of a more rustic texture.
So why should you choose Prime Lawn for your hardscaping needs? Because Prime Lawn's skilled custom hardscaping installers comply with all engineering and installation standards and guarantee customer satisfaction. 
It's hardscaping innovation at its Prime.
Tastefully designed. Low-maintenance. Head-turning.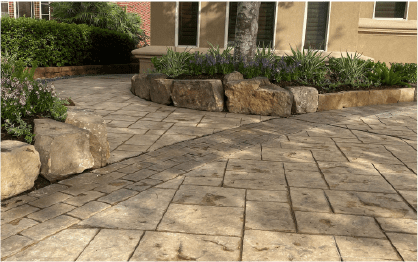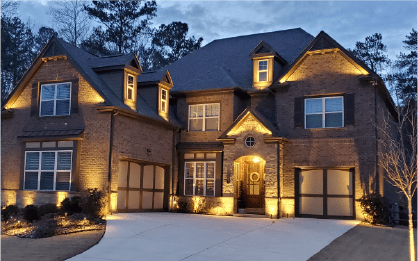 Installation & Maintenance

"I've had various landscape companies do work over the last thirty years. This is the only time where I have been impressed from start to finish. Not just impressed, but incredibly impressed. A major transformation at a reasonable price but with an incredible amount of knowledge and experience behind it. I couldn't recommend Prime Patio & Landscape more."
"I just did business with Matt and his crew at Prime Patio & Landscape for the first time. I was very I'm pressed by the overall professionalism of Matt, who came to the initial consultation, and then supervised and participated in the extensive work that we had done on our irrigation system. They also took care of an additional, unexpected major issue that came up during the job as the result of another company's shortcut. We have several other Landscaping projects that we will be doing at the house and will definitely be calling on Prime Patio & Landscape. Top notch!"