Though this project was not our largest by square feet, the overall scope of work definitely landed in the large residential category. We took the space down to dirt and studs, designed it for beauty and functionality, and then built it. The project required special engineering for drainage in coordination with the adjacent golf course, as well as maximizing the space with terraced plantings and retaining walls. The result was a transformation from a poorly designed and outdated mosaic of styles into a seamless, modern and highly functional space that will last decades.
Demolition of existing landscape and hardscape
Grade and terrace of slope adding retaining walls
Installation of new artificial turf
Installation of new hardscape, plantings, and lighting
Complete drainage system and irrigation
Budgeted as $250,000 project
Check out our other projects
Tastefully designed. Low-maintenance. Head-turning.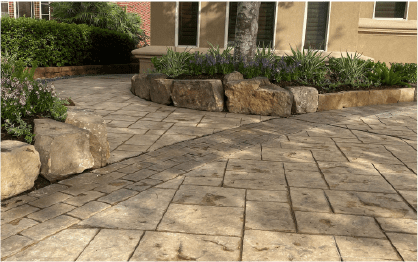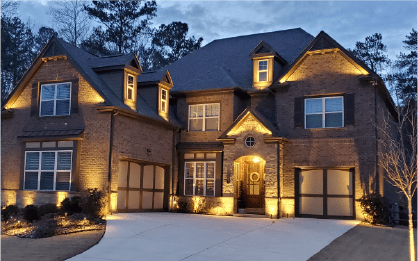 Installation & Maintenance