This landscape rehab is a perfect example of a bread-and-butter small residential project. We tore out all of the existing landscape and reduced this to a blank canvas of fresh dirt and worked our way forward from there. The project required the removal of dead trees, a regrade of the entire space and a new installation of plants, turf, lighting, and irrigation. The result, as you can see, was a beautiful transformation that elegantly framed this home and made it the star of the neighborhood.
New hardscape paver entry path
Budgeted as a $40,000 project
Check out our other projects
Tastefully designed. Low-maintenance. Head-turning.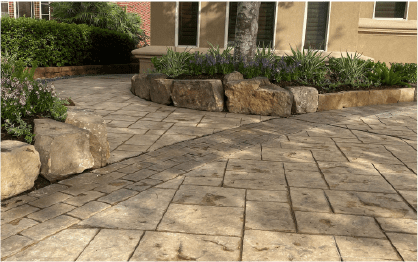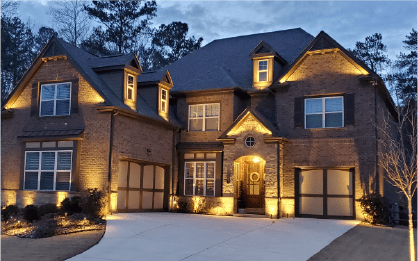 Installation & Maintenance